Proxo
500+ commands
Support services
120+ games
Simple
It's intuitive design allows ease of navigation and a pleasant experience.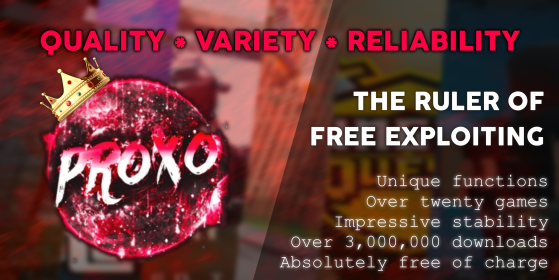 UPDATED 18TH JUNE | Superhero City Added! The #1 Free Exploit, Phantom Forces, Jailbreak, Mad City and over 20+ games! Download now!
Last updated:
Note: An old update date does NOT mean that the software is not working. The date above only represents the last time it's information was updated on our server.