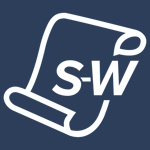 Script-Ware iOS
Execute Lua scripts from your iPhone
Installation Instructions
Using your iPhone...
Uninstall the original game's app store client
Download and direct install the Scarlet client.

Beware of pop-up ads as they may contain malware!

Open your iPhone settings and navigate to General -> VPN & Device Management -> China Mobile Group Jiangsu Company Limited -> Trust the Scarlet Developer App
Download the decrypted client IPA
Download

Script-Ware iOS dylib

Open the Scarlet app
Press the download button in the lower navigation menu
Press the download button at the top right
A file explorer will appear. Open the downloaded scriptware.dylib file
A second file explorer will appear. Open the downloaded .ipa file
Scarlet will then begin to process these files and you will see a 0-100% loader appear
When the loader has completed, you will see that a new version of the game client begins to install on your iPhone's homescreen
Once the new game client is installed, just open it, join a game, and you will see the new mod menu.