ND Premium
Offering cheats for Jailbreak, Phantom Forces, Booga Booga, and many more games.
Download Now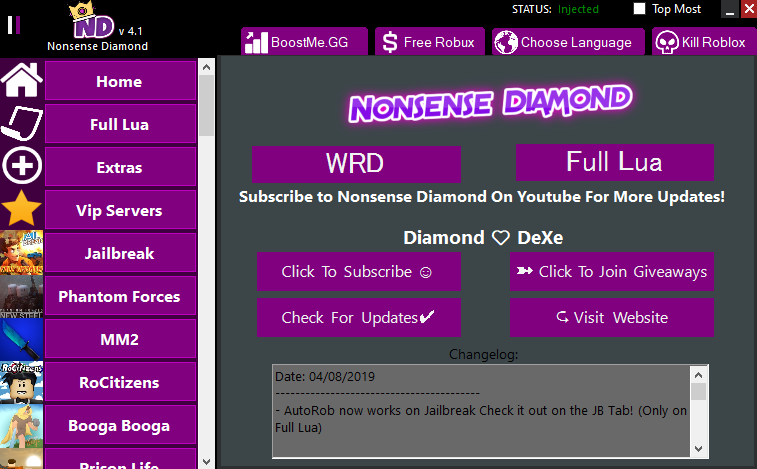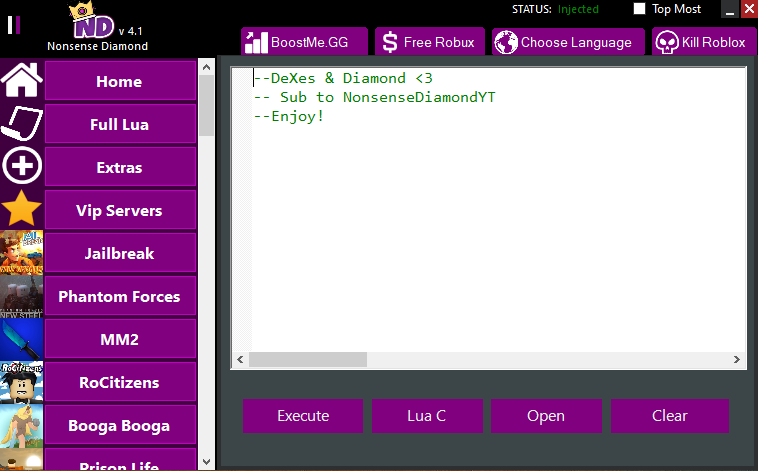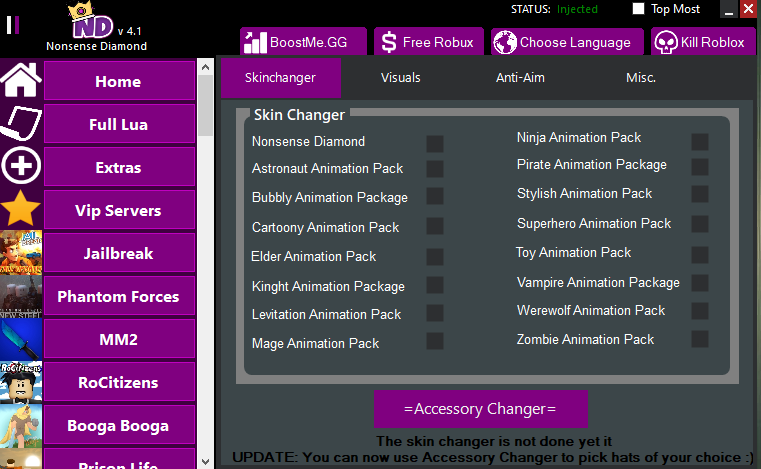 Instructions
Get going in just a few seconds!
Join a game
Make sure Nonsense Diamond is opened.
Click attach.
Start using the exploit.
FAQ
Who made this?
This exploit is maintained by the popular YouTuber, Nonsense Diamond. WeAreDevs is only a distributor this exploit.
---
Is this available for all games?
Nonsense Diamond offers universal cheats and cheats for specific games such as Jailbreak, Phantom Forces, and many more popular games..