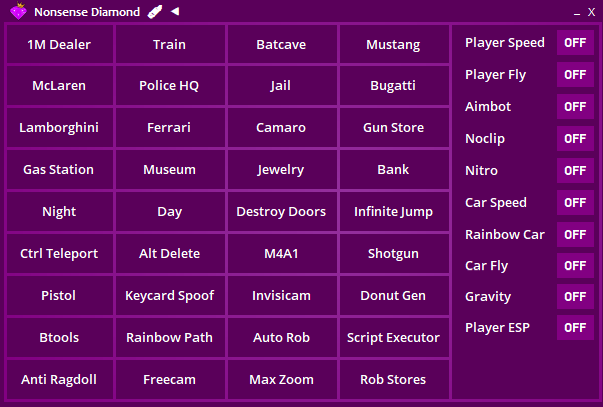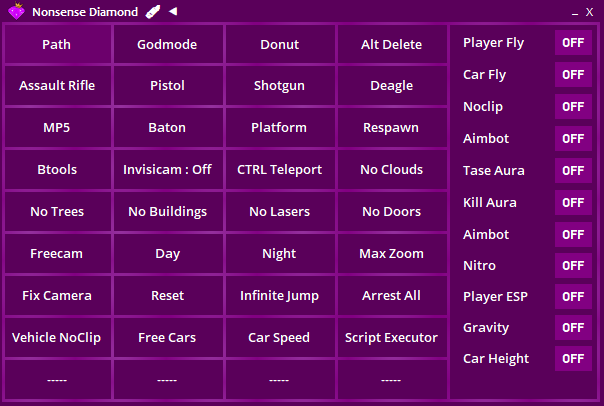 NEW JUNE. HQ features for all your FAVORITE games! OVER 20 GAMES! GREAT Lua Executor & More! Superiority is our priority. DOWNLOAD!
Last updated:
Note: An old update date does NOT mean that the software is not working. The date above only represents the last time its information was updated on our server.
FAQ
Is Nonsense Diamond a virus?
No. Any flag/detections made by anti-malware programs are false positives(incorrect) due to the nature of exploitation.
---
Why can't I run Nonsense Diamond?
Some anti-malware programs will block Nonsense Diamond because it thinks it is malicious. You will need to find and disable the firewall blocking the software.
---
Why do I need a key?
Rather than charging you, keys are generated after viewing advertisements, which supports the creators of Nonsense Diamond.
---
Who made this?
This release is now managed by "Filter", who can be found on the Discord server above..