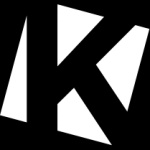 Krnl
Krnl is arguably one of the best Roblox exploits out there in terms of script execution. Krnl is very stable meaning it rarely crashes. It is also created by the highly reputable Ice Bear, who has shown to create other reliable cheats in the past. Thanks to Krnl's support for the full debug library, drawing library, and many other rarely supported function, it can run the super complex scripts such as Owl Hub. You will no longer need a paid executor for some scripts because this offers some of the previously premium-only features for FREE!
Download Now
Instructions
Download Krnl and disable your antivirus.
Join a game
Open Krnl then complete the key system.
After you've acquired your key, paste it in the key box and submit.
You will then be greeted with a script executor. Click the inject button toward the bottom.
Try executing our scripts offered at wearedevs.net/scripts
FAQ
Who made this?
Ice Bear is the creator of Krnl. Ice Bear is popularly known in the V3rmillion community.
---
How is this free?
It is free in the sense that you do not pay to use Krnl. Krnl instead relies on users to go through a key system. So yes, there is an obstacle in the way, but it helps supports the creator for their hard work.
---
Why can't I open this?
Some anti-malware programs will block Krnl because it thinks it is malicious. You will need to find and disable the firewall blocking the software.