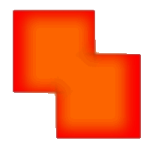 Multiple Games
Usually you could only play one game per computer. Fortunately, this bypasses that limit. Now you can play more than 100 games on your computer. Maybe even fill a server with your alts.
Download Now
Instructions
Using this is easy, so don't stress.
Open the software before any game
Now that the software is opened, join a game.
Go back to the game's website then logout. Do not close your game.
Log in with a new account. You can not use an account that is already in a game.
Join a game or even join the same game as your other account. You should then see you have another game running at the same time.
Repeat steps 3, 4, and 5. You can now have unlimited games open!
FAQ
Is this truly unlimited?
The software has no limits, but your computer is limited in resources. Opening too many games will eventually use too much CPU/RAM on your computer.
---
Does this work for all games?
Yes, this is usable for any game.
---
Why won't this work with the Windows Store version of the game?
This was only made for the website version of the game engine. It will not work for the Windows Store version.