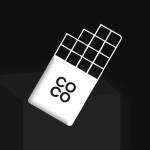 Coco Z
Coco Z is an exploit made by N4ri, MC, and Wabz. With good execution, beautiful design, and a myriad of features, Coco Z has just what you need to get into exploiting.
Download Now
Instructions
Get going in just a few seconds!
Make a folder called "Coco Z"
Go to your AntiVirus (If you didn't install any Third Party or your computer didn't come with one, it's most likely
Go to Virus & Threat Protection
Under "Virus & Threat Protection Settings", press "Manage Settings"
Scroll down untill you find "Exclusions" and press "Add or Remove Exclusions"
Press "Add an Exclusion", Choose "Folder"
Choose the Coco Z folder you've made
Then go back to "Virus & Threat Protection Settings", and turn off "Real-Time Protection"
Download Coco Z
Extract with a decompresser like 7zip or Winrar to your Coco Z folder Open Coco Z
Open Coco Z
Read and accept the EULA & Privacy Policy
At the Key System, Press "Get Key"
You'll be sent to a Linkvertise link
Press "Free Access with Ads"
Then Press "Discover Interesting Articles"
Press the "X" and wait till you can press it
Press Continue
Copy the Key in the Key System Page
Paste it into Coco Z
Done!
FAQ
Who Developed Coco Z?
The main devs are MC, N4ri, and Wabz, who are well known in the WeAreDevs forum community.
Why do you have a Key System?
Keeping Coco Z requires your support to stay cover important costs. We've gone this route of displaying advertisements. The Key System is easy to complete and only takes 15-20s
I have an issue, who do i ask?
We have a support team on our Discord server. You can find it by pressing the "Discord" button on Coco Z.
How can I trust that this is not a virus?
Just ask us, thought we won't give you Coco Z source (since we have proprietary dll pipes and key system), we will show you Coco Z's loading code.
But people told me that Coco Z is a virus. How can I be sure it isn't?
Coco Z has been Reversed Engineered many times, no one has reported any malicious code, and anyone who says that Coco Z is a virus doesn't have any evidence to prove it.